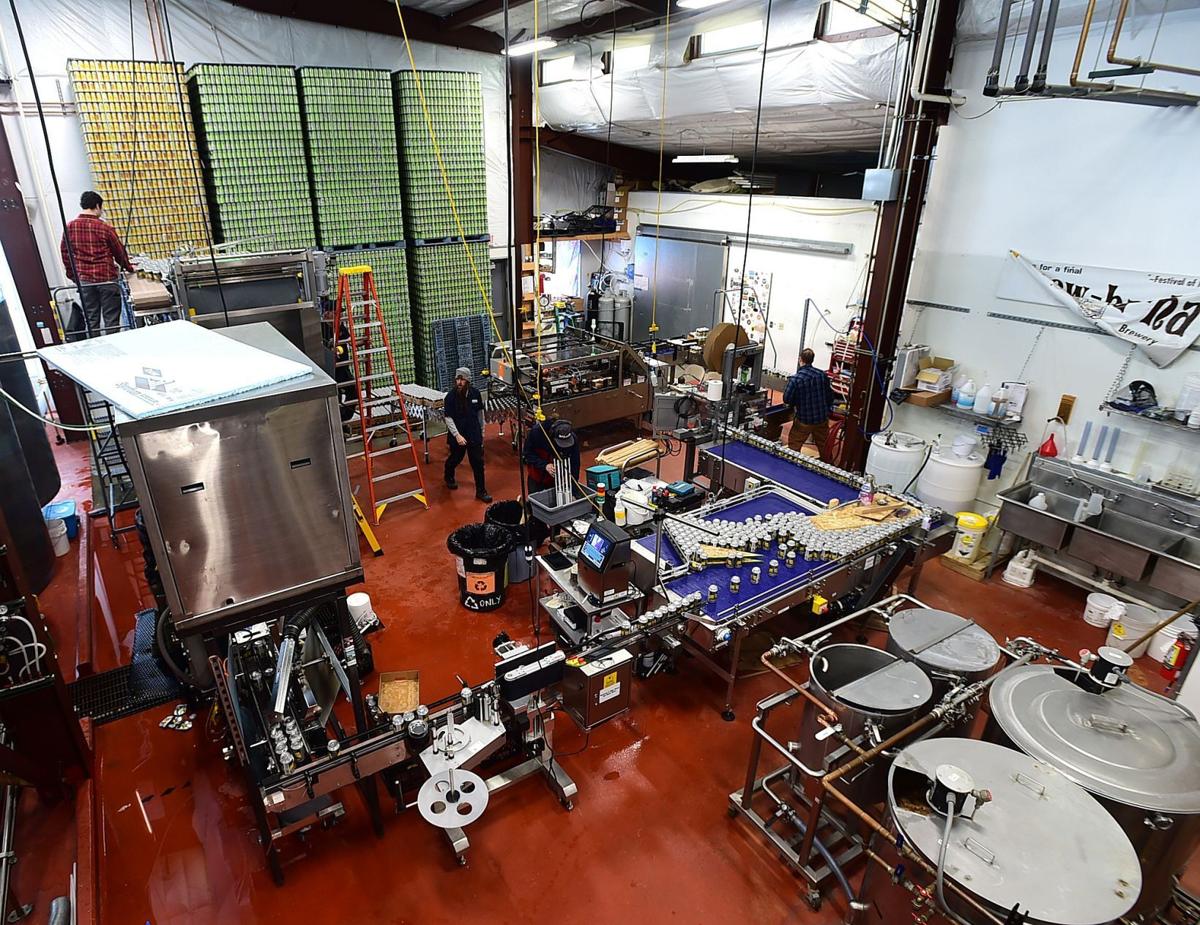 The COVID-19 pandemic has drastically altered the behaviors of Americans, including how they drink. While the sale of alcohol in restaurants has sunk, the sale of package liquor and beer has boomed. That has created a new problem: a shortage of aluminum cans.
With reduced occupancy and fewer people going out to drink in taprooms, brewers across Montana are feeling the pinch. Brewers with canning lines have been in a better position to adapt.
Tim Mohr, owner of Angry Hank's Microbrewery in downtown Billings, has made draft beer his business. Until the pandemic, he maintained a bustling brewery that thrived on in-person sales, on-site consumption, and distribution of kegged beer to bars and restaurants throughout the state.
"We'd always done so well on draft, we weren't too concerned about the cans," said Mohr. "Even in my worst case scenario, I didn't see this coming."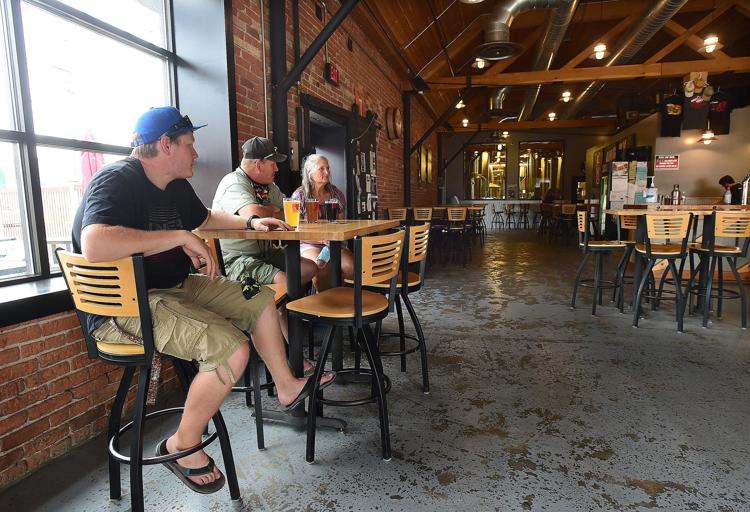 Mohr said the shutdowns and limited seating has "just been horrendous" for business. Sales at Angry Hank's are down 60% year-to-date during one of the brewery's busiest times of year.
"Our whole business is based on social gathering places," Mohr said. "Obviously, you have to change or you die."
Hitting home
In response to low sales at the taproom, Mohr inked a deal in late July with a canning line from Wild Goose, based in Colorado, and drained his retirement account to do it.
"If you're a brewery and you are going to stay alive, you have to get into cans," said Mohr.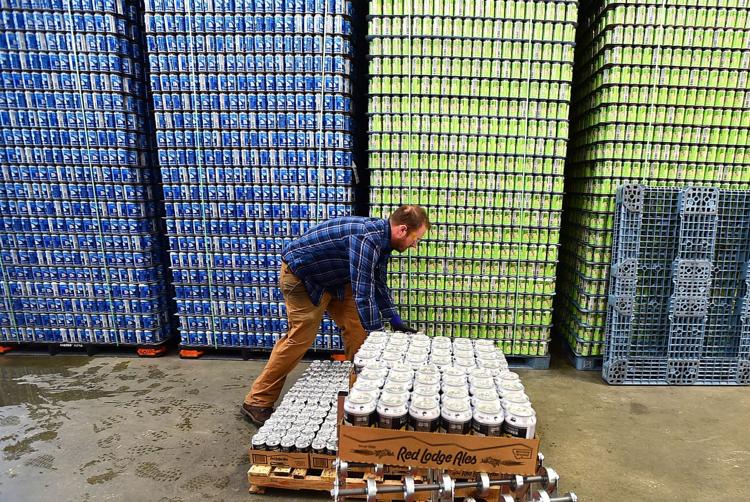 Wild Goose and other canners are experiencing high demand, and Mohr said he's three months out from receiving equipment. He hopes to have canned beer on the shelves by Christmas.
Mohr will source cans from BSG CraftBrewing, also in Colorado. The company acts as a wholesaler of beverage cans from producers such as Ball and Crown.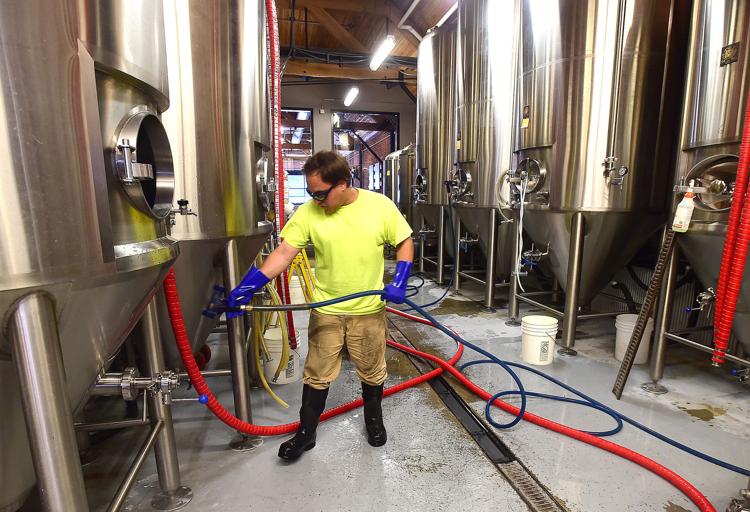 The delay in implementing the canning line puts him in uncertain times for obtaining cans when he needs them, and he's without capacity to store them, remaining at the mercy of the market when he finally is ready.
"Unfortunately, everyone is trying to do the same thing," Mohr said. "You can't get equipment, and you can't get cans. You do the best you can."
Can-do attitude
Sister breweries Überbrew and By All Means (BAM) are making the most of the new West End facility that opened in October, with a canning line.
Though based in Billings, Überbrew products have been brewed and packaged on contract at Sleeping Giant Brewing Co., in Colorado. When COVID-19 hit, the owners pulled brewing back to Montana, for now.
"It let us keep our production staff working through the slowdown," said Mark Hastings, head brewer and shareholder in both companies. Hastings has been busy using the 20-barrel system at BAM, which includes nine stainless fermenters and the capacity to produce more than 148,000 gallons of beer per year.
Sales of canned Überbrew are on track to outpace last year's numbers, and the business is hoping for its best month to date on package sales. "I can't imagine trying to make a go of it without the canning line," said Hastings. "I feel for those people that don't have those options."
According to Hastings, the aluminum can shortage hasn't been an issue so far. The business maintains a contract with Royal Packaging, which produces cans in the Missouri area. Product sales are tracked and orders of blank aluminum cans are kept on hand, based on sales history.
"So far, our business has not run into that shortage problem," said Hastings. "I'm not saying it's not going to be a problem in the coming months."
Sam Hoffmann, of Red Lodge Ales and Last Chance Cider, estimates the businesses sell about 2 million cans of beverages a year, and currently he's sitting on a stockpile of 500,000 cans, stored in Billings, Red Lodge, and at Ball in Colorado.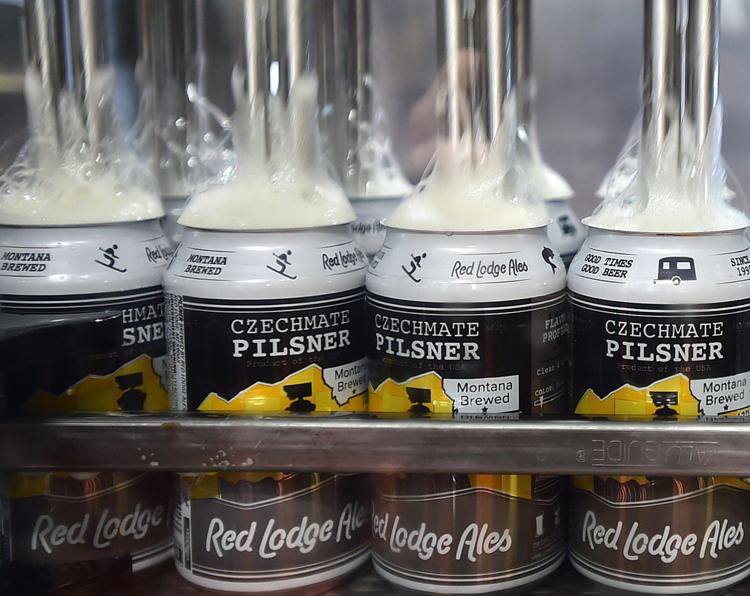 Hoffmann's businesses produce enough volume — including the popular Bent Nail IPA, Czechmate Pilsner, and Glacier Amber — that he orders blank and preprinted cans by the truckload (200,000-plus cans at a time).
On Friday, Hoffman received word that their latest order of 25 pallets of aluminum cans would be delayed. The shipment, expected to arrive the first week of August and include preprinted cans for the seasonal Oktoberfest, won't be available until late August or early September, according to the manufacturer.
"Oktoberfest is a very time-sensitive seasonal," Hoffman said. "We can't afford to get to the end of August or early September and then have Ball delay the order again."
For this batch of seasonal beer, Hoffman will use labels atop preprinted cans he has in storage, a technique he often employs with cans that have been sitting around. Though the cost is higher (labels can cost 5 to 10 cents each), "it's the price of doing business," Hoffman said.
Smaller brewers that don't have the storage or the capital to fund such large orders are at the mercy of wholesalers. Through Mohr's supplier, he can order one pallet at a time. Though he pays a bit more than larger brewers, Mohr said such systems are designed to help out the small guys. "We can't order in big enough quantities. Eventually, we will get to that point, but right now I can't. It's just a matter of growth."
At Thirsty Street, owner Shea Dawson anticipates their aluminum can supply will dry up at the end of the year. Dawson and his wife Jill, along with partners Paolo and Nancy Garbasi, now operate two locations in Billings, after purchasing Yellowstone Valley Brewing Co. in February. With the purchase came about 96,000 16-ounce cans.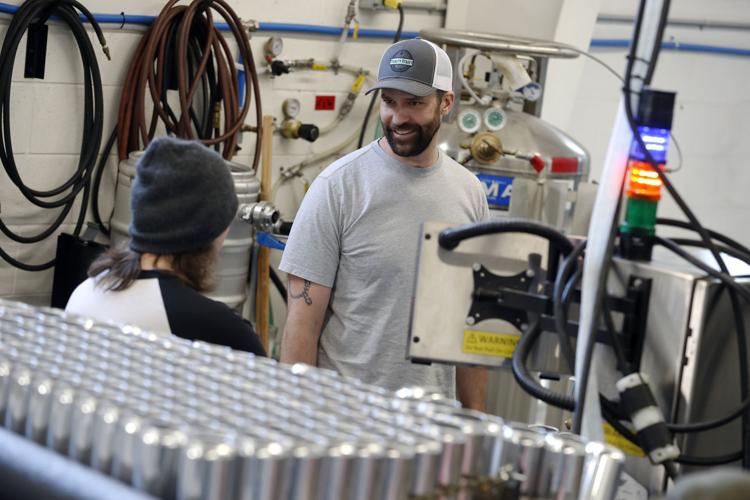 Thirsty Street's beers have been on the market for only a couple months, but sales of canned beer have been steadily increasing, Dawson said. "It's a huge offset to the taproom hit."
The business distributes canned beer across the state, but the vast majority of their business is in Yellowstone County. Dawson estimates they'll produce about 2,000 barrels of beer this year between the two facilities. At the original location, they are now focusing entirely on barrel aged sour beers, which are about 5% of their production output.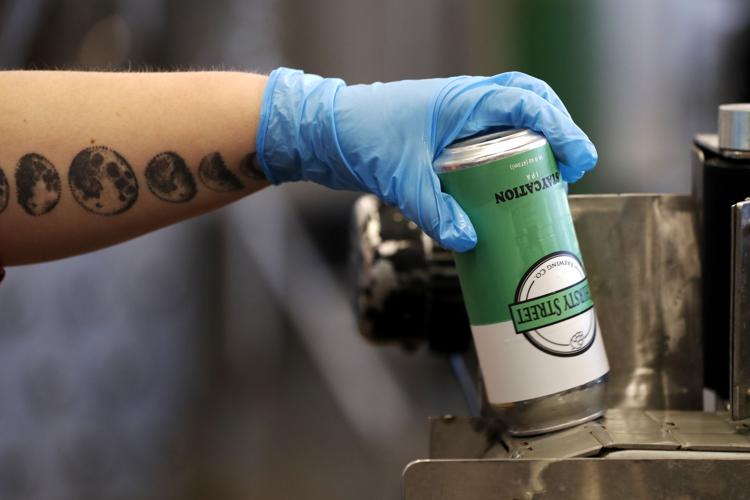 "We are not going to break any records this year, but it's going good," Dawson said. "We want to sell as many of these as we can, and we are selling them as quick as we can make them, but there's a balance now — you don't want to sell out in a month."
Though bottles have long been the primary mechanism for delivering craft beer across Montana, brewers are increasingly making the shift to cans. Cans offer perks that bottles can't, including ease of portability.
"I need to be able to get a can in your hand," said Mohr, of Angry Hank's. "If you're not drinking us, you are drinking someone else."
Hastings, of Überbrew and BAM, described some pushback in the market when shifting from bottles to cans. "People associated quality with the package, and for some reason they thought glass means it's better." Yet, aluminum is like a "small keg," said Hastings, blocking out light and obtaining low dissolved oxygen levels. "Beer in cans is often much more high quality than anything you will find in a bottle."
Bayern Brewery in Missoula is looking through a different glass during the pandemic. Rather than packaging primarily through cans and shifting sales outside the taproom, Bayern has been slinging glass six-packs and distributing their beer mostly through bars and off-premise for 30-some years.
"We have not seen anything negative where we couldn't produce," Masterbrewer Thorsten Geuer said Thursday. The business has a program for customers to return glass bottles to be recycled at the brewery, "so our access to glass is wider than having one supplier," Geuer said.
Still, Bayern packages part of its output in cans, and Geuer is aware of the possible shortage of aluminum. While gearing up to can their winter seasonals, Geuer said their supplier keeps cans on "allocation" for its customers.
As a smaller operation than a soda or large-scale beer company, Bayern's manufacturing center has to run for a only few hours to produce what the company needs. That's compared to some of the larger players, Geuer said, which can take up a manufacturer's operations for days at a time. He finds comfort in knowing Bayern's orders don't require much of the suppliers, with whom the brewery has long-term deals that have turned out to be long lasting relationships.
"Even though we are small, usually we can count on them," he said.
Going mobile
Mohr has canned his products in the past through Montana Canning Co., a mobile canning operation based in Livingston. The company has since sold the canning line.
Travis Peterson, who founded Meadowlark Brewing in Sidney, Montana, in 2014, was the first customer of Montana Canning. They utilized the company from 2015 until they purchased their canning line from Codi Manufacturing in Colorado in 2019. Prior to that, Peterson was bottling beer.
"Instead of canning, we bought a bottling line, which in retrospect we should have just ponied up and bought the canning line," said Peterson, who is in process of developing a 30-barrel production facility and taproom in West Billings.
"At the time, bottles were very popular and there was still a stigma of craft beer in aluminum. In the last couple years that dissipated, and then people saw a lot of flexibility in canning lines."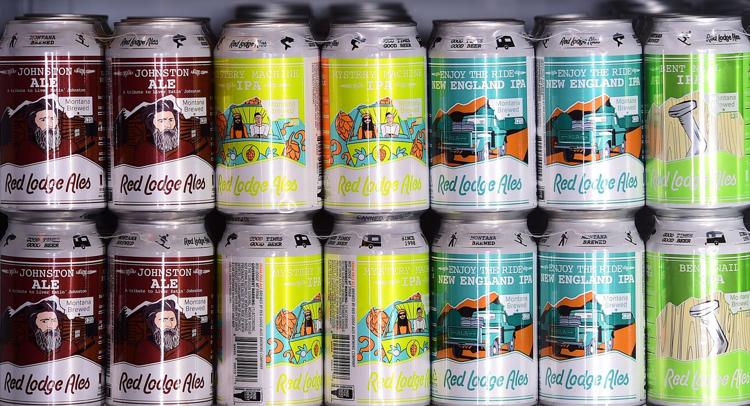 Because of the public's preference of cans, Peterson doesn't see viability in returning to bottles for six-packs, but still utilizes the bottling line for higher-end beers. He sources aluminum cans from several different suppliers, including Can Source, which obtains cans directly from Ball and earlier this week notified Peterson that there would be additional lead time required on orders of aluminum cans.
"Everything I've seen so far is doubling in lead time, which is really hard for small brewers to adjust to," he said.
Steep competition
At last count, Montana was nearing 100 small breweries and ranks third for breweries per capita in the nation. Montana brewers produced 218,547 barrels of craft beer in 2019, enough for 8.5 gallons of beer for every adult aged 21 or older, according to the Brewer's Association.
"The competition between all the brewers was getting rough, even before COVID," said Mohr of Angry Hank's. "If you go to any grocery store and look at the beer shelf, you almost blow your mind trying to make a decision."
Canning his product will help Mohr grab back some of the lost business from the taproom. "We have a huge market share in Billings. Hopefully, we can capture a big part of that can market."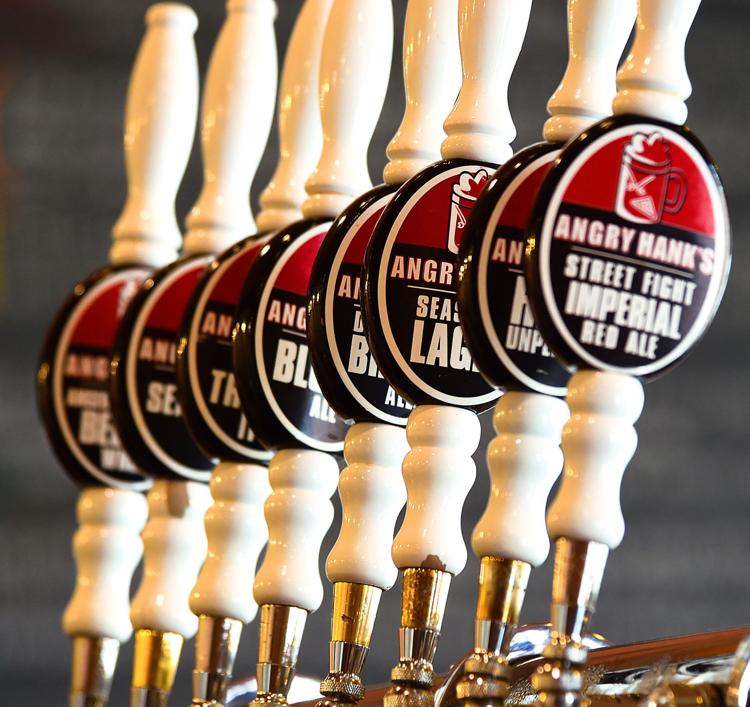 At the Hank's taproom, Mohr has kept his pints priced at $3. "Beer is a volume game," he said. "The more you can put out, the cheaper you can make it. Because we make it right here, and make a lot of it, there is no middle man. You are on premise, so there is no cost to us, besides paying bartenders."
Hastings and crew at Überbrew have their sights set on distributing the brand across Montana, hoping for 3,500 barrels this year. The sister brewery, BAM, is still in its infancy, distributed only in Billings at this point.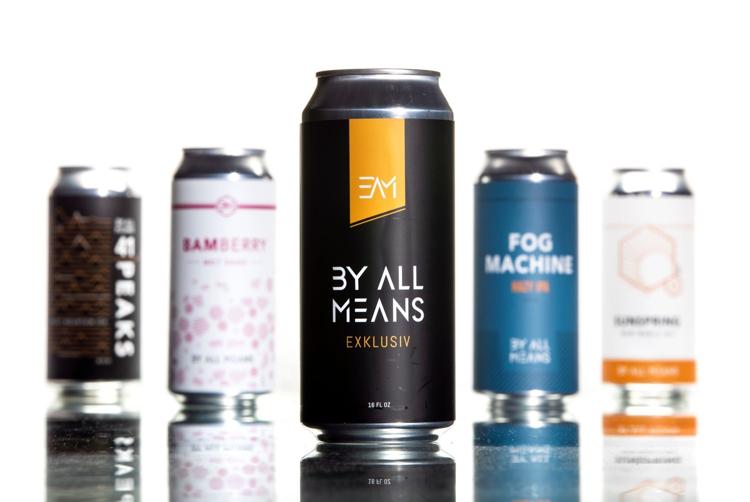 "We are brand new, and we want to have recipes dialed in before we get too far out there with it," Hastings said. "We are taking our time."
Peterson, of Meadowlark Brewing, said the expansion project in Billings is still moving forward, despite uncertainty in COVID-19 times.
"We don't want to be entirely dependent on one revenue stream, and we don't want to be entirely dependent on the public and on premise consumption, and we don't want to be entirely dependent on distribution sales," said Peterson. "We are trying to diversify what we can do and find some ground that's successful."
— The Missoulian's Keila Szpaller contributed to this story.
Sign up now to get the most recent coronavirus headlines and other important local and national news sent to your email inbox daily.